Introduction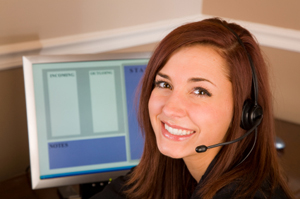 LET US HELP YOUR BUSINESS!
At Optimum Print Solutions we want to make the process of doing business with us as easy as possible. Even when we close our doors and go home at night, we are still just a point and click away. Let us help you with your business day or night.
Our Customer Service Center provides clients with 24-hour access to our services. From here you can request an estimate, place an order, and transfer a file, all from the convenience of your office or home.
Just select your destination from the provided links to get started.
— Customer Testimonials
I personally wanted to thank you, and most especially Claudia Anderson, for the outstanding support you provided. Last night's Barons of Business Event was superb and clearly the most successful event in our short history. Credit goes to Claudia, whose tireless efforts on our behalf allowed us to meet important deadlines. Optimum is a great organization and it is people like Claudia who make it that way. Kudos to everyone at Optimum!
— Dan Pierce, President, PromoNet Technologies, Inc.
It certainly is a pleasure to work with you and I appreciate all the assistance you have provided me over the past several years. You are always responsive, helpful and willing to go the extra mile. There are not many people like that in business and I just wanted to let you know that I truly appreciate it.
— Angelle A. Richards, Business Development Manager, Construction1, Inc.