Our Staff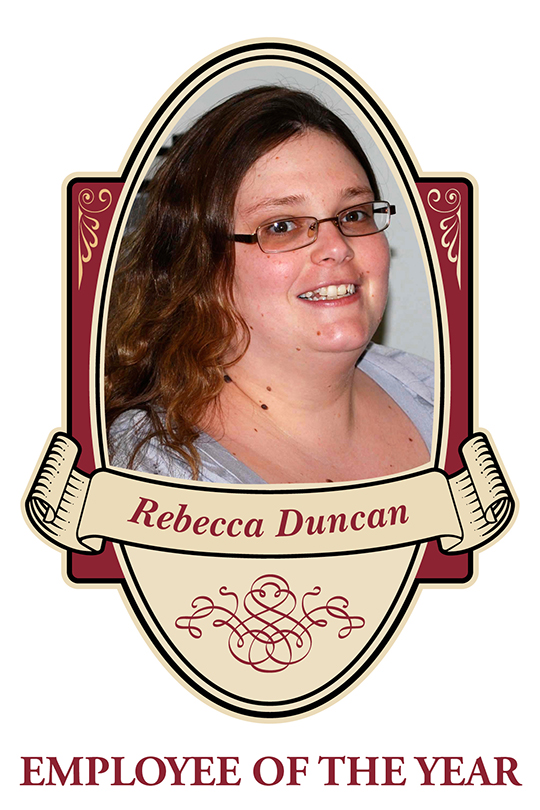 Our latest Employee Spotlight is on Rebecca Duncan. This past January at our Annual Company Kick-Off, Rebecca was voted by her peers as our Employee of the Year. Her constant smile, taking on any challenge, courteous, respectful of others, diligent, and always willing to help in any way she can.
Rebecca is a 2004 graduate of DeVry University in Columbus, Ohio. She began her career at Optimum Companies in 2005 in the accounting department. Three months later, on a weekend, she came back to work married to her longtime sweetheart surprising us all.
Rebecca is an avid reader. Her favorite food is tomatoes. Her passion is her 5 year old son Asher, who is autistic.
"Asher doesn't suffer from Autism, he thrives in it." Rebecca said.
"Being voted Employee of the Year at Optimum tells us she is our team's best performer and is well respected by her co-workers for it," says President Dorothy Martin. "It doesn't get any better than that."
---
Although we're proud of our products, services, and technology, nothing matches the pride we have in our staff. You see, we learned long ago that we're really in the business of building relationships. For that reason, we put a premium on hiring only the most qualified individuals to serve on our team.
Every person on our staff is committed to providing excellent customer service and producing high-quality products. Working with us in the future, we are confident that you will find this to be true.